Request a Quote
The information you provide will allow us to give you a quote for the design you have selected. We will contact you by phone to confirm the order, provide a delivery date, and arrange payment. If you have any questions we can resolve them at that time. Keep in mind...
Overall dimensions can be adjusted to fit your opening.
Custom combinations and rearrangement of design elements may incur a design charge.
THIS FORM IS FOR ESTIMATES ONLY.
We will email a layout and actual price to obtain approval before any work is done.
Refer to standard patterns by description under large photo.
Phone if you have questions.
This page for ORDER INQUIRIES ONLY :: Please use the Contact Page for all other inquiries.
* required
First Name *
Last Name *
Address
Phone
eMAIL *
City
State
Zip
Measured Dimensions* (inches) using illustration
W: H: P: R: D:
Enter an Optional Comment (limit 64 words):

Type the letters above in box:
Important Measuring instructions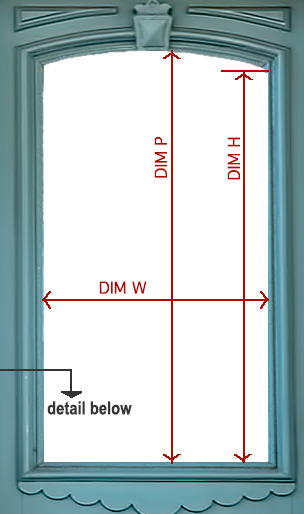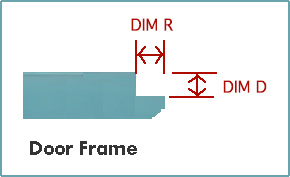 The panel's fit depends on you providing accurate dimensions of your opening. Please measure your opening following these instructions and referring to the above illustrations. Enter the dims in the boxes corresponding to the drawing. Enter fractions like this: 2 1/2 etc.
We need the width - W, height- H, and peak - P height (if arched) of the opening. This are the "clear opening" dimensions. We also need Dim R and Dim D where the panel sets into the frame. If you have any confusion about measuring, contact us.
© Moon Shadow Etchers - all rights reserved
Studios and Fabrication -- 37300 Ruben Lane -- Sandy, OR 97055
Mailing Address -- PO Box 242 -- Sandy, OR 97055
eMail -- info@moonshadowetchers.com
Ph -- 503.668.6154
Fx -- 503.668.5553