Our Proprietary Stencil System Produces Sharp, Accurate Artwork on the Glass. First the design is adjusted for perfect fit to the opening dimensions using our vector-based layout software.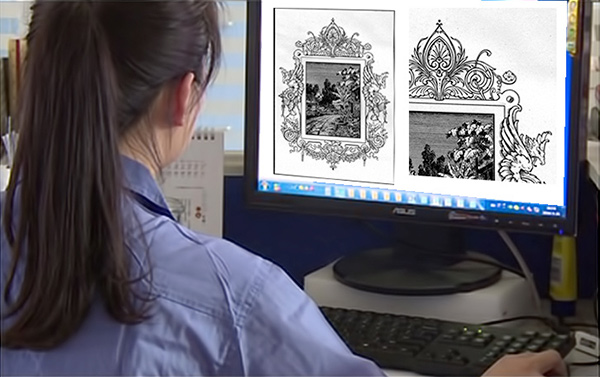 A stencil masking the negative areas is applied to the surface of the glass. The stencil protects the areas of the design where the glass will remain clear during sandblasting.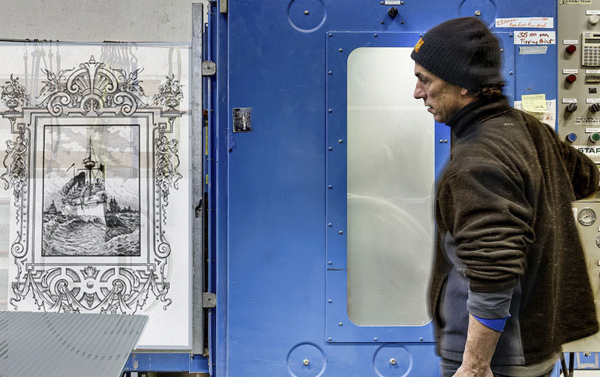 The finished panel emerges from the automated sandblast machine—an accurate reproduction of antique sandblast etched glass.